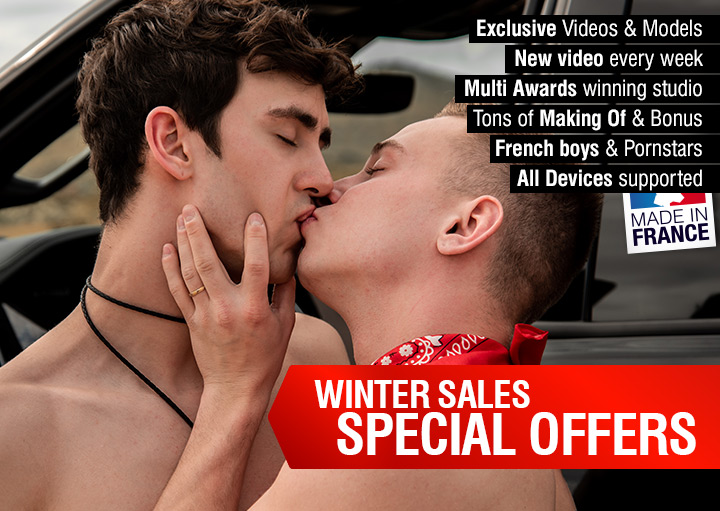 * Trial Offer - Cancel anytime. Full access to website and unlimited streaming. Renews to monthly plan at $29.95 if not canceled.
** 1 Month Unlimited Streaming + Downloads. Renew next month at $22.95 /month if not cancelled
French Twinks Studios is managed by (CHE-362.499.271) a Swiss company with a capital investment 100'000 CHF.
Contacts: 14 rue des Arpenteurs, 1217 Geneva, Switzerland.